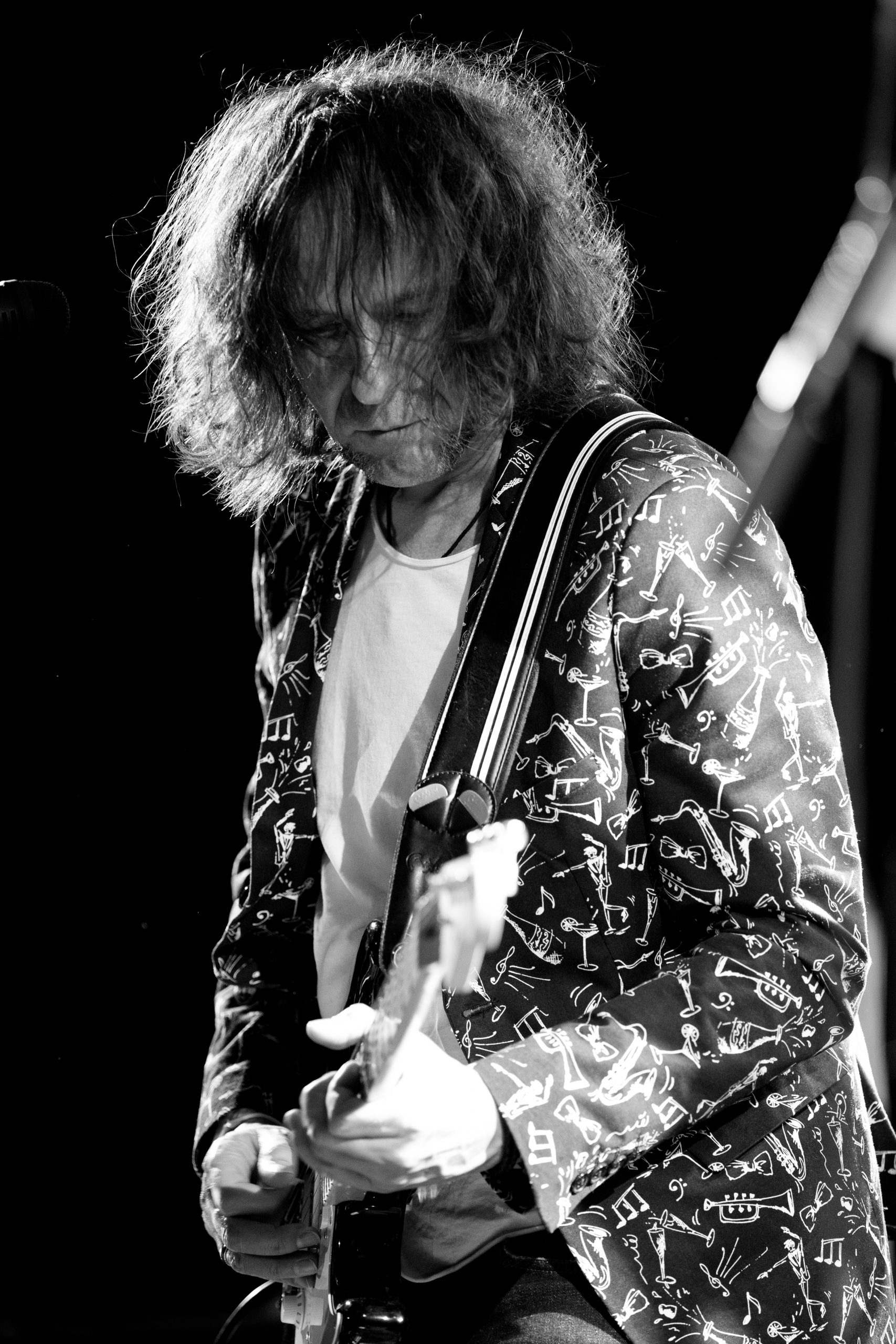 More than a tribute to Eric Clapton!
In the early 1960s, the exceptional British musician Eric Clapton began his incomparable career, which was to lead him to the Olympus of rock guitarists. He is the only three-time inductee to the Rock and Roll Hall of Fame: once as a solo artist and separately as a member of the Yardbirds and of Cream and is today considered one of the most prominent figures in rock and blues history.
Eric Clapton Tribute Band
Since 2009 CLAPTONMANIA have been impressing audiences, promoters and media (e.g. magazine Gitarre & Bass, 04/2011; Blues in Germany, 01/2014; MDR radio interview, 30/03/2015). Tom Freitag and the members of his band interpret the songs of Eric Clapton, like no other formation, with absolute passion and unique musical signature. Tom Freitag grew up with the music of Eric Clapton, was infected with the "Clapton virus" as a teenager, but developed his own style and personal guitar sound in the course of his career as a musician. He is not concerned with slavishly imitating an unique artist, but in his own authenticity and respectful interpretation of Eric Clapton's musical work.
A concert by Tom Freitag and CLAPTONMANIA takes you back to the magical times when music seemed to express an attitude to life, involved rebellion and a departure for social change. Claptonmania covers the entire career of the legendary musician Eric Clapton. From the Bluesbreakers, Cream, Blind Faith to Derek and the Dominos and of course the continuing solo career.
Tom's own songwriting qualities have been recognised, among other things, by the award he won from the Bavarian Academy of Music in 2000, together with the reggae band Leo's Den.
Tom Freitag and his band members can look back on joint concert performances and studio productions with nationally and internationally active musicians and bands. These include Dr. Feelgood, Eamonn McCormack (Beth Hart, Rory Gallagher, Jan Akkerman), Ben Granfelt (Leningrad Cowboys, Wishbone Ash), Blues Company, Jane, Middle of the Road, Jimmy Cornett, Gregor Hilden, Richie Arndt, Cliff Stevens, Donny Vox, Greg Copeland, Ralph Maten, Leo's Den, Seven Bucks A Week, Talkin Wire and many more.